Lighting Design of Exterior Ligthing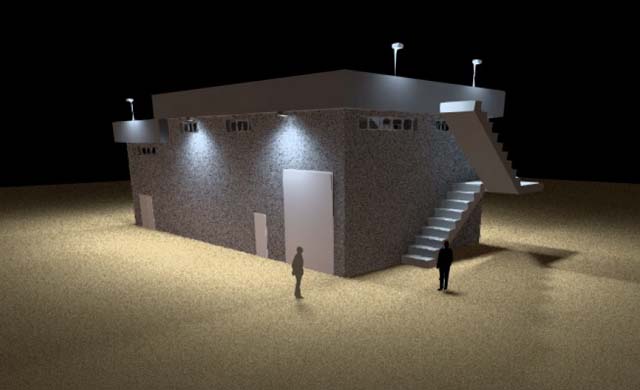 June 2016 - Qatari enterprise Innovations Unlimited ME, a renewable energy company, needed exterior lighting for an industrial water reservoir, which on the one hand could deliver the required illumination and on the other hand save electric energy which had been preciously generated by photovoltaics and stored in batteries.
Zehndorfer Engineering delivered the lighting calculation for the complete industrial complex as well as the selection and positioning of LED-luminairs to be used. The lighting of the area has been calculated in several versions in order to find the best compromise between uniformity of illumination and energy use as well as cost-optimization.